Are you ready to catapult your managed service provider (MSP) game to new heights this year? As businesses evolve, so should your strategies, especially when it comes to network management. After all, your growth directly influences your clients' success. To embark on this journey, every MSP needs a reliable multiclient network monitoring tool.
Did you know? According to Fortune Business Insights, the managed service market is projected to reach a staggering $557.10 billion by 2028, with a compound annual growth rate of 12.6%. That's a booming industry you definitely want to be part of.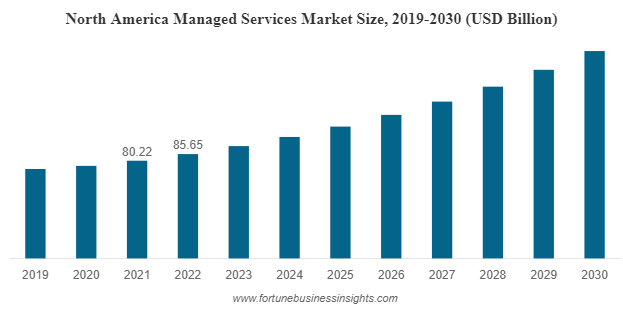 Your Multiclient Network Monitoring Tool Checklist
Network monitoring isn't just about ensuring your clients' networks run smoothly; it's about being proactive, efficient, and adaptable. With the right tool, you can effortlessly meet these demands. Let's dive into your ultimate checklist for selecting the perfect multiclient network monitoring tool while showcasing how Western IT Group can be your partner in this journey.
1. User-Friendly Interface
Your MSP tool should simplify your job, not complicate it. At Western IT Group, we understand this, which is why our services prioritize user-friendliness. We offer intuitive tools that allow you to seamlessly manage multiple clients' networks, reducing the learning curve and increasing your efficiency.
2. Remote Accessibility
In today's fast-paced world, quick problem-solving is a must. Our services provide remote access to your clients' network devices, allowing you to troubleshoot issues promptly, minimize downtime, and keep your Mean Time to Resolution (MTTR) impressively low.
3. Scalability
Networks must evolve with businesses, and so should your tools. Western IT Group's solutions are designed to scale effortlessly. Whether your clients want to scale up or down, our tools provide the flexibility you need to support their growth.
4. Granular Visualization
Don't just monitor networks; master them. Our tools offer granular visualization, allowing you to monitor every intricate detail of your clients' networks from a single dashboard. Gain insights based on geographic locations, enhancing your decision-making capabilities.
5. Swift Issue Resolution
Network mishaps can snowball into major problems. Our tools proactively identify and alert you to issues, providing detailed information for swift troubleshooting. Prevent downtime and keep your clients' businesses running smoothly.
6. Automation
Automation is the future of network management. Our services automate repetitive tasks, reducing your workload, minimizing errors, and increasing your team's productivity. Spend more time on critical tasks and less on manual work.
7. IT Service Management (ITSM) Integration
Streamline your operations by integrating with ITSM tools. Western IT Group's services offer seamless ITSM integration, allowing you to monitor, identify, and fix issues—all within a single, unified platform.
8. Predictive Monitoring
Don't wait for problems to occur; anticipate and prevent them. Our tools empower you to foresee network issues, ensuring proactive resolutions before they disrupt your clients' operations.
9. Cost-Effectiveness
Western IT Group believes that great tools shouldn't break the bank. Our services strike the perfect balance between affordability and feature-rich functionality, so you can deliver exceptional value to your clients without draining your resources.
Are you ready to supercharge your MSP game with the right multiclient network monitoring tool? Look no further than Western IT Group. Our solutions are tailored to your needs, offering seamless user experiences, scalability, automation, and predictive monitoring—all at a cost that makes sense for your business.
If you're searching for a comprehensive multi-client network monitoring solution, consider Western IT Group's services. Our expertise includes network management, VoIP services, cloud solutions, and cybersecurity. We offer cost-effective, scalable solutions that meet your business needs.
Take the first step toward becoming a network management virtuoso. Contact Western IT Group today and learn how our services can elevate your MSP journey!