Elevate Your Online Presence with WIT Studio – Your Partner in Digital Marketing & Design
In today's fast-paced digital world, establishing a strong online presence is no longer an option; it's a necessity. Welcome to WIT Studio, our creative branch that specializes in digital marketing and design. With a team of experts dedicated to crafting engaging content and designing captivating visuals, we're here to help your business thrive in the digital realm.
The Power of Digital Marketing
At WIT Studio, we understand that there's no better way to convey your message than through digital marketing and creative design. Your online presence is one of the most critical components of your business strategy. From an optimized website to a comprehensive online marketing plan and a well-structured social media content calendar, our experts create content that is not only creatively designed but also data-driven, propelling your company towards its goals.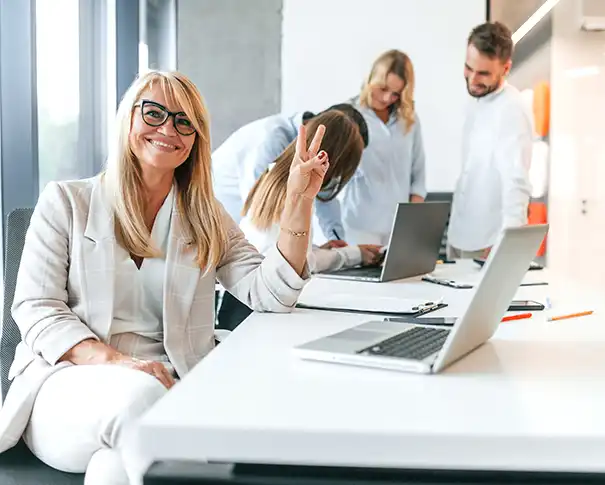 Let's talk about WIT Studio!
Our digital marketing and design studio provides a wide range of services.
WIT Studio has a dedicated website with more information and examples of our digital marketing & design work.
Social Media Management: Engage with your customers where they are most active—on social media platforms.
Online Advertising: Attract potential customers to your business through precisely targeted online ads.
Asset Maintenance: As digital trends evolve, we ensure that your marketing assets remain up-to-date and impactful.
Search Engine Optimization: We optimize your digital assets for optimal search engine ranking, driving more organic traffic.
Digital Signage: Capture attention with visually striking digital signs that convey your message effectively.
Website Design: Start meaningful conversations with an optimized and visually appealing website.
Graphic Design: Stand out with a custom brand identity and visually appealing sales materials.
Create
We collaborate with you to develop compelling content and formulate strategies that align with your objectives. Leveraging your brand's unique essence, we create custom branding, design attractive websites, curate engaging social media content, and much more.
Attract
Our dynamic team of designers, marketers, and SEO specialists ensures that your eye-catching content is strategically placed on the right channels, attracting your ideal customers to your offerings.
Manage
We believe in consistency. WIT Studio offers continuous monitoring, management, and maintenance of your website and marketing assets. By staying engaged with your customers and prospects, you'll always be at the forefront of current trends and technologies.
The Journey Forward
Our journey with you starts with discovery. We uncover what makes your company unique, research your industry standards, and collaborate to set specific goals and benchmarks. The path involves content creation, strategy implementation, launch, analysis, and ongoing management. We provide monthly analytics to measure the performance of your assets and ensure that your digital marketing strategy remains effective in the ever-evolving digital landscape.
Elevate Your Online Presence Today!
In a world of constant digital noise, standing out is crucial. By partnering with WIT Studio, you're choosing to stand out with impactful content and design that truly represent your brand. Reach out to us today, and let's embark on a journey to boost your online presence and make your brand shine in the digital sphere.
Frequently Asked Questions
Here are some questions that people often ask about our services. If you can't find an answer to your question just Send Us A Message and we'd be happy to answer it.
How does digital marketing enhance a company's online presence?
Digital marketing utilizes various online channels to increase brand visibility, engage with target audiences, and drive traffic to a company's digital assets.
Can WIT Studio help with social media management?
Yes, WIT Studio offers social media management services to engage with customers and prospects on social media platforms.
What is the benefit of having a well-designed website?
A well-designed website enhances the user experience, establishes credibility, and encourages visitors to explore your products or services.
How does WIT Studio ensure the effectiveness of digital marketing strategies?
 We measure the success of our content using online tools and metrics that relate to your goals. Regular analysis and adjustments ensure ongoing effectiveness.
What role does content creation play in digital marketing?
 Content creation is essential for conveying your brand message, attracting audiences, and driving engagement. It includes various forms such as website copy, emails, videos, and more.