Empowering Your Workforce with Seamless Technical Assistance.
In the modern corporate landscape, the efficiency of your workforce is intricately linked with their access to technical support. To ensure that your employees can perform at their best without being hindered by technical glitches, WIT Help from Western I.T. Group is the comprehensive solution designed to provide swift, expert-level support for your team's day-to-day technical needs.
What is WIT Help?
WIT Help is your dedicated technical support partner, delivering unlimited remote assistance for your employees' Level 1 technical queries and challenges. From creating passwords to user account changes and even providing guidance on MS Office programs, our remote technicians are at your service from 8:30am to 5:00pm EST, ensuring uninterrupted productivity.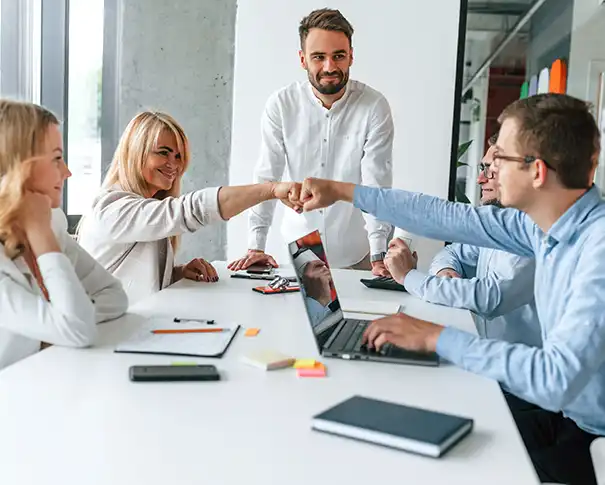 Let's talk about WIT Help!
Efficient Problem Resolution
From password issues to user account adjustments, WIT Help provides rapid, effective solutions. Our expert technicians are well-versed in resolving common technical hiccups, ensuring your employees can swiftly get back to their tasks.
Seamless MS Office Assistance
Empower your employees with the technical know-how to navigate MS Office programs smoothly. Our technicians can provide guidance and troubleshooting for MS Office, enhancing your team's productivity.
Enhanced Workforce Productivity
WIT Help ensures that your employees aren't bogged down by avoidable technical hurdles. By providing swift solutions, we enable your team to focus on their core responsibilities, boosting overall productivity.
Supportive Escalation
While WIT Help covers Level 1 issues comprehensively, we understand that some challenges may require deeper intervention. In such cases, we provide a seamless escalation process to your internal IT team. Additionally, if required, we offer separate billing for Level 2 issues.
Affordable Assistance
Starting from just $10 per month, WIT Help offers unlimited Tier 1 remote help desk support from 8:30am to 5:00pm EST. This cost-effective solution ensures that your employees' technical queries are addressed promptly, enhancing their workflow and job satisfaction.
Empower your team with expert technical assistance when they need it the most.
To embrace a new era of hassle-free productivity, contact us today.
Note: MS Office programs include Word, Excel, PowerPoint, and Outlook.
Is WIT Help Right for My Company?
Yes!
If your employees encounter regular technical challenges that don't necessitate deep IT intervention but still require swift resolution, WIT Help is tailor-made for your needs.
If your workforce relies heavily on MS Office programs and could benefit from expert guidance, WIT Help ensures they remain proficient.