Join Our Team at Western I.T. Group!
Are you ready to embark on a journey of innovation, collaboration, and continuous growth? At Western I.T. Group, we're not just a company; we're a tight-knit community of passionate professionals who are dedicated to shaping the future of technology.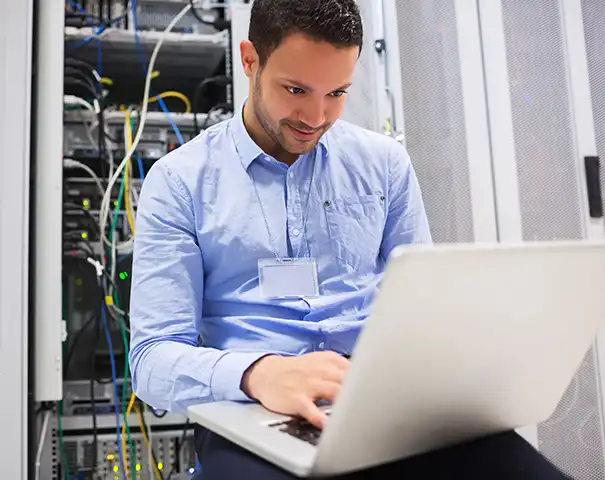 Innovative Culture
We thrive in an environment where innovation is not just encouraged but celebrated. We believe that the best solutions come from thinking outside the box and pushing boundaries.
Collaboration
Our success is built on the strength of our team. We foster a collaborative culture where every voice is heard, ideas are valued, and diverse perspectives contribute to our collective success.
Professional Growth
At Western I.T. Group, your growth is our priority. We provide opportunities for continuous learning, skill development, and career advancement. Whether it's through training programs or challenging projects, we invest in your success.
Impactful Work
When you join us, you become a part of projects that make a difference. We work with cutting-edge technologies and serve clients from various industries, giving you the chance to contribute to meaningful solutions.
Work-Life Balance
We understand the importance of work-life balance. Our flexible work arrangements and supportive policies ensure that you can excel in your career while also enjoying your personal life.
Client-Centric Approach
Our focus on client success drives our every action. Joining Western I.T. Group means being part of a team that's dedicated to delivering outstanding results and building lasting relationships with our clients.
Opportunities to Lead
We believe in recognizing leadership potential. As you grow with us, you'll have the chance to take on leadership roles, mentor others, and influence the direction of our projects.
Making an Impact
Western I.T. Group is not just a place to work; it's a place where you can make a lasting impact. Your ideas, skills, and contributions matter here.
If you're passionate about technology, innovation, and making a difference, Western I.T. Group could be the perfect place for you. Join us in shaping the future of IT solutions and together, let's create a brighter digital landscape.
We strive to work with the best.
Here are some of the world-class companies that support our business.