Introducing WIT Assist! Elevate Your IT Team's Performance with Expert Guidance.
Help your IT Team. In today's rapidly evolving technological landscape, even the most adept internal IT teams can encounter complex challenges that require specialized expertise. To empower your in-house tech experts and provide them with the resources they need, Western I.T. Group presents WIT Assist – a solution designed to seamlessly enhance your team's capabilities and address high-level tech complications.
What is WIT Assist?
WIT Assist is your gateway to top-tier technical guidance. This package allows your internal IT team to collaborate remotely with our seasoned experts, gaining insights into intricate technical issues they might find challenging to navigate alone. Whether it's troubleshooting, optimization, or advanced tech solutions, our specialists are ready to provide comprehensive assistance.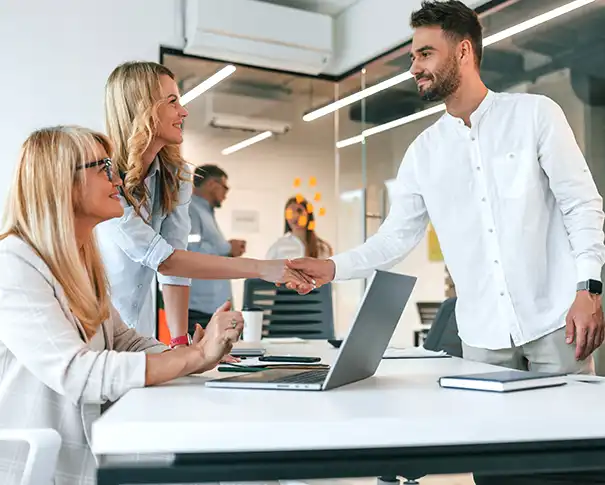 We're here anytime to talk about WIT Assist!
Expert Level Solutions
From high-level technical complexities to intricate optimization strategies, our specialists offer their wealth of experience to guide your internal IT team and help your IT team through even the most intricate challenges.
Collaborative Problem Solving
WIT Assist isn't just about providing answers; it's about collaboration. Our experts work side by side with your team, sharing insights, best practices, and industry-standard solutions.
Optimized IT Performance
Empower your internal IT department to address high-level tech issues with confidence. With WIT Assist, your team can overcome hurdles effectively, enhancing their performance and your company's overall technical environment.
Convenient Remote Support
The WIT Assist package offers remote support that seamlessly integrates into your team's workflow. Whether it's troubleshooting during regular business hours or optimizing operations, our experts are here to help.
Elevated Expertise at a Fraction of the Cost
Starting from just $20 per month, WIT Assist provides unlimited Tier 3 remote support from 8:30am to 5:00pm EST. This cost-effective solution ensures that your internal IT team has access to expert assistance without the overhead of full-time specialized staff.
Empower your internal I.T. department to tackle high-level tech complications head-on.
Contact us today to learn how WIT Assist can elevate your company's technical capabilities.
Note: WIT Assist does not include Tier 1 and Tier 2 remote support. It's designed for companies with their own internal I.T. departments that require guidance for high-level tech issues.
Is WIT Assist Right for My Company?
Yes!
If your company has its own internal IT team but requires specialized guidance for high-level tech challenges, WIT Assist is the perfect solution.
If you need to optimize your IT performance and streamline complex processes, WIT Assist offers the expertise necessary for enhanced efficiency.