VOIP & Microsoft Teams.
WIT Comm Teams
For a top-notch business communication solution, consider integrating VoIP phone service with Microsoft Teams.
Upgrade Your Communication with Seamlessly Integrated VOIP and Microsoft Teams.
In today's interconnected business world, communication is not just about calls; it's about collaboration. Introducing WIT Comm Teams, a revolutionary package that merges the power of VOIP phone services with the unmatched capabilities of Microsoft Teams.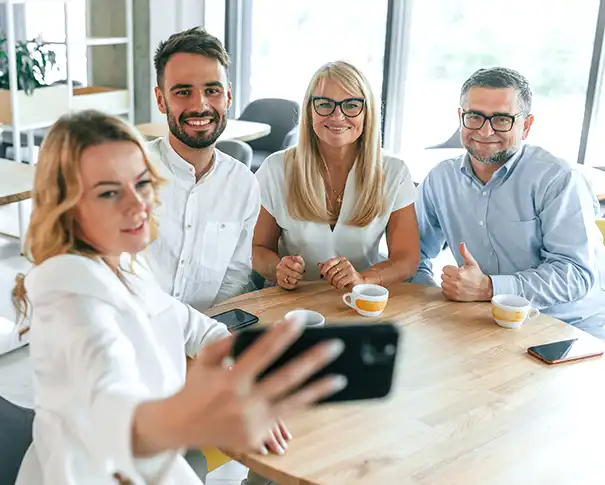 Elevate Your Communication and Collaboration
WIT Comm Teams takes your communication and collaboration to a new level by combining the best of both worlds.
Let's talk about WIT Comm Teams!
Unlimited users: Connect your entire team seamlessly.
Unlimited calls in North America: Erase geographical boundaries.
Hosted voice service: A managed, hassle-free platform.
Unlimited multi-level auto attendant: Streamline call routing for optimal efficiency.
Phone number: Establish a professional presence.
Call log reports: Insights for informed decision-making.
Call recording: Capture and revisit crucial conversations.
Conferencing: Collaborate seamlessly across distances.
Voicemail: Never miss a significant message.
Unified communication platforms: Seamlessly integrate your phone system with Microsoft Teams.
Teams integration: Unlock the power of Microsoft Teams for enhanced collaboration.
Send and receive messages through Microsoft Teams: Seamless text communication.
Video messaging through Microsoft Teams: Face-to-face interaction, no matter the distance.
Seamless Integration for Unified Communication
Imagine having your phone system and collaboration tools in perfect sync. With WIT Comm Teams, this becomes a reality. Seamlessly send and receive messages, enjoy video messaging, and collaborate effortlessly within Microsoft Teams, all while enjoying the robust features of a VOIP phone system.
Enterprise-Level Communication Made Easy
With WIT Comm Teams, you receive all the remarkable features of your current VOIP phone system, enhanced by Microsoft Teams' collaborative prowess. This cost-effective package brings enterprise-level solutions to your fingertips, creating a secure Microsoft environment for your communication needs.
Efficiency in Communication
Experience communication at its finest. With WIT Comm Teams, you can:
Send and receive calls through Teams using various devices.
Maintain efficiency using your desk phone or any other device.
Set up quickly and effortlessly.
Optimize communication through direct routing, reducing costs.
Integrate a wide range of apps to support and grow your business.
Seamless Setup, Exceptional Support
Transitioning to WIT Comm Teams is effortless. Our technical experts manage the process, from network infrastructure to installation and training. No need for expensive equipment – we ensure a tailored solution that fits your needs.
Upgrade Your Communication Today
Elevate your communication and collaboration with WIT Comm Teams. Unlock the potential of unified communication, Microsoft Teams integration, and seamless collaboration. Contact us today to experience the future of business communication.
Frequently Asked Questions
Here are some questions that people often ask about our services. If you can't find an answer to your question just Send Us A Message and we'd be happy to answer it.
How does WIT Comm Teams integrate with Microsoft Teams?
WIT Comm Teams seamlessly integrates your VOIP phone system with Microsoft Teams, enabling features like sending and receiving messages and video messaging through Teams.
What is direct routing, and how does it benefit businesses?
Direct routing optimizes communication by connecting your VOIP phone system with Microsoft Teams, improving access to information and reducing operating costs.
Can WIT Comm Teams be customized for specific business needs?
Yes, WIT Comm Teams can be tailored to meet the unique communication and collaboration needs of your business.
How does WIT Comm Teams support app integrations?
WIT Comm Teams supports a wide range of app integrations, allowing businesses to streamline processes and enhance collaboration.
What is the advantage of video messaging through Microsoft Teams?
Video messaging offers face-to-face interaction regardless of geographical location, enabling more effective communication and collaboration.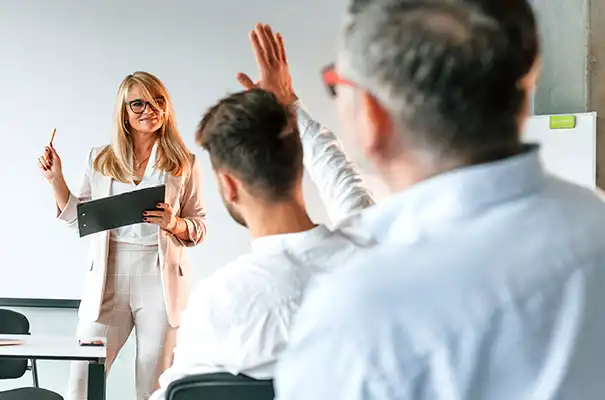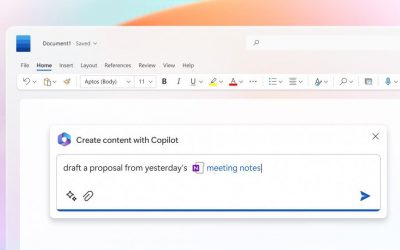 Microsoft 365's Copilot assistive AI features come with a big price tag, but experts are bullish that they could return the investment to users -- and more. What IT admins and office workers get in MS 365 Copilot By Don Fluckinger, Senior News Writer....
read more