" Microsoft adds AI tools " New generative AI capabilities enhance real-time meeting notetaking by identifying each speaker and enabling users to convert meeting discussion points into whiteboard formats.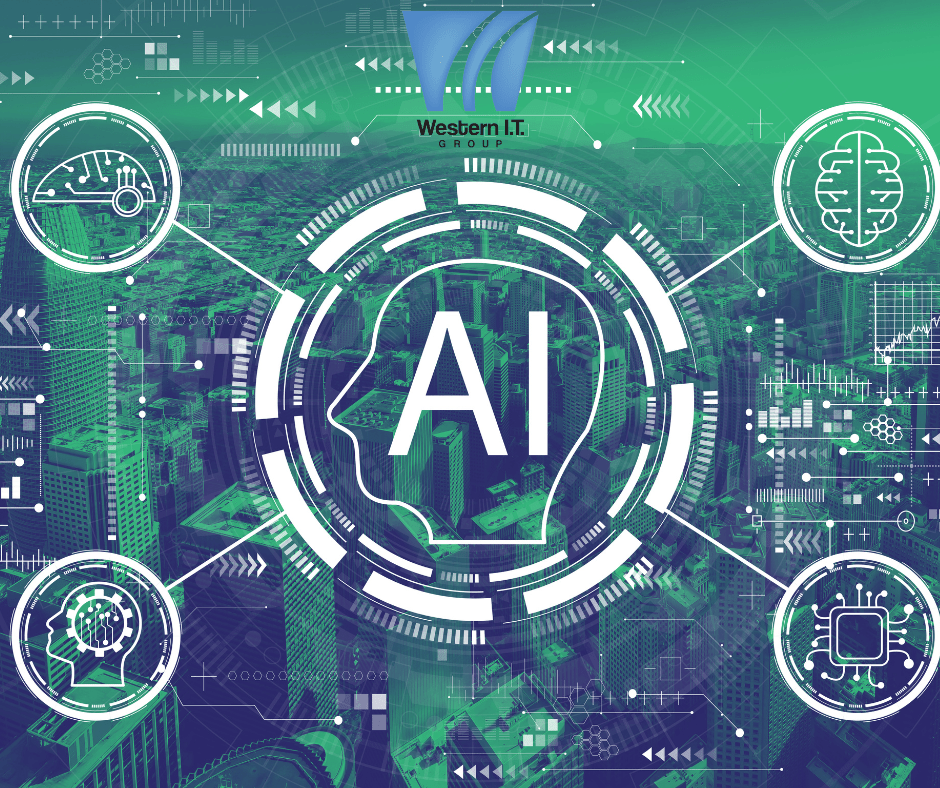 Microsoft unveiled new generative AI-based capabilities for Copilot in Microsoft Teams to improve the quality of live transcriptions during meetings and let users quickly convert meeting ideas into visuals in Microsoft Whiteboard.
The tech giant introduced the new collaboration capabilities on Nov. 15 at Microsoft Ignite, its annual conference for developers and IT professionals, being held Nov. 14-17 in Seattle. The additions to Teams are among a host of new AI features, capabilities and products that Microsoft is rolling out at the conference this week.
The new Teams features will be available sometime next year, according to Microsoft.
Microsoft also unveiled many other new features for Teams, including new capabilities for using Microsoft Loop within Teams. Loop is a shared workspace where teams can work together on tasks, discussions and documents in real-time as well as share them across the 365 applications, such as Teams, Word, Excel and PowerPoint.
These new tools for Loop include Loop components in channels, which let users cocreate Loop items, such as lists, progress trackers and tables, within channel posts as well as Collaborative notes, which are Loop components that stay synced across all places they've been shared in Microsoft.
Collaborative notes include items like shared meeting notes and agendas. Collaborative notes can also house the live notes that Copilot records during Teams discussions, and these notes can be shared with all the participants.
These tools exemplify Microsoft's vision of incorporating Copilots across its whole system, including its collaboration tools, to make working together digitally more intuitive and efficient, Microsoft CEO Satya Nadella said during his conference keynote on Nov. 15.
"With Copilots, we're able to complete tasks much faster, and that's having a real cascading effect on work and workflow everywhere. People who use Copilot are spending less time searching for information; they're holding more effective meetings," Nadella said.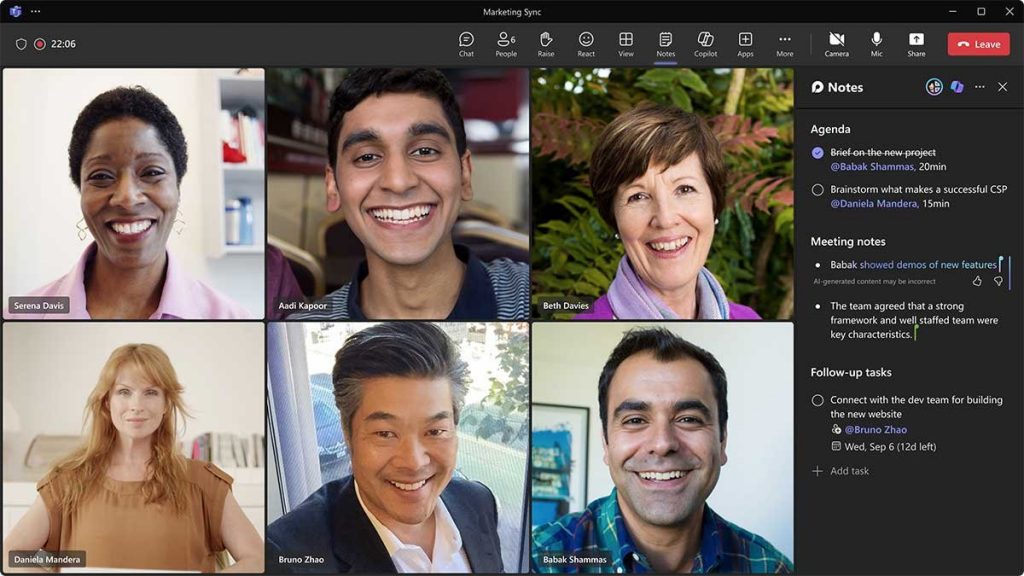 Identifying speakers in transcriptions
Microsoft adds AI tools has long had a live transcription tool that creates transcriptions during Teams meetings. But with Microsoft Copilot, users can get live transcriptions that also include the speaker's identity by including the name of each speaker alongside what was said.
This added detail of speaker identity is a significant improvement to the transcription capability, according to Metrigy Research analyst Irwin Lazar.
"Where Microsoft has an advantage, and where I'm most excited, is the ability to identify who said what in a meeting, even if those participants are in a meeting room using a shared system," Lazar said.
However, such a capability requires participants to record their voices for Copilot, which could be a privacy concern, Lazar said.
The functional difference between Copilot's transcription tool and the original Teams transcription tool is slight, 451 Research analyst Raul Castanon-Martinez said.
"What's new here is the intelligence that Copilot applies to transcribed content, not the content itself," he said.
More valuable is Copilot's ability to take that Teams meeting content and convert it into a new collaborative medium, such as a visual within Microsoft Whiteboard, Castanon-Martinez said.
"These capabilities are positioned as enhancements to Whiteboard made possible by Copilot, leveraging transcription capabilities," he said. "Copilot will create a visualization from Teams discussions content, in real-time, within Whiteboard. It will also suggest ideas that can be added to the Whiteboard as the conversation happens."
"This is an important differentiation for Whiteboard that should strengthen its position against competing offerings," Castanon-Martinez added.
Useful tools in digital whiteboarding
In addition to the new Copilot capability that converts Teams meeting notes into Whiteboard visuals, Microsoft offers an integration between Microsoft 365 Copilot and the Mural AI visual collaboration platform. This integration lets dual customers use Microsoft 365 Copilot to select the most appropriate template from within Mural, by providing a written prompt.
Similar to Copilot's new Teams meeting content-to-Whiteboard-visual conversion tool, Mural and Microsoft are planning to add a capability to let users convert Microsoft Word documents to Mural templates and vice versa, according to Mural.
Stormboard, another digital whiteboarding vendor, released its own generative AI tool StormAI in May. Given a natural language prompt, StormAI can provide users with brainstorming ideas and template ideas to speed up the collaboration process.
Compared to vendors that specialize in visual collaboration and whiteboarding tools, such as Mural, Stormboard, Miro and Figma, Microsoft Whiteboard doesn't have anything exceptional to offer, according to Lazar.
"It isn't as robust as those other offerings. But it makes sense for Microsoft to add Copilot capabilities to its own offering, as that will be sufficient for many of its customers," Lazar said.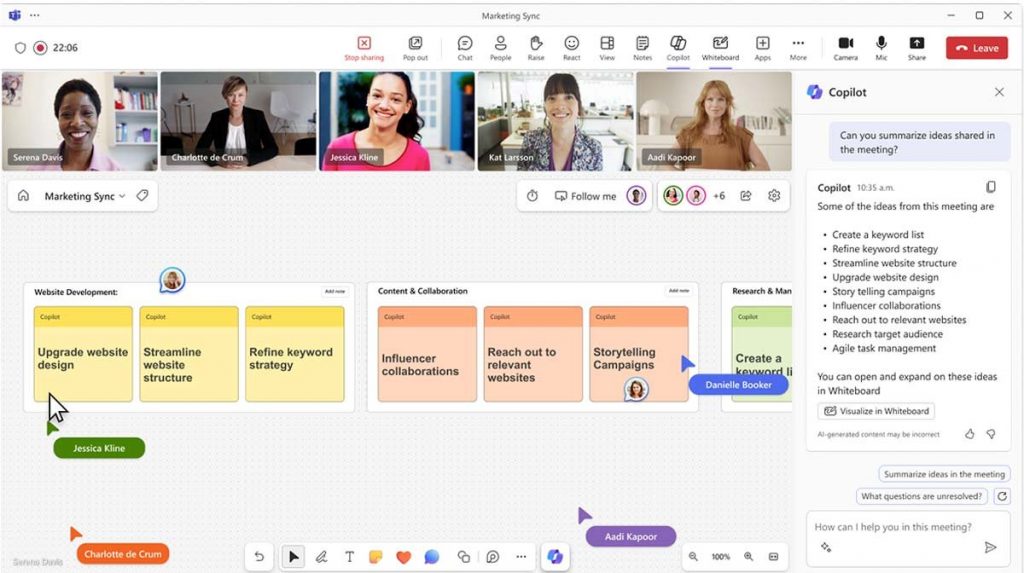 Bigger package, higher cost
Microsoft adds AI tools
With all the enhancements that Microsoft is adding to Teams and Copilot in Teams, the vendor is also boosting prices in a way that might make the tools inaccessible to some customers, according to Lazar.
For customers who purchase both Teams Premium, which includes these features, and Teams Copilot, that will add $37 per user to the monthly license cost — $30 for Copilot and $7 for Teams Premium, which is an add-on license to Microsoft Teams. The basic Teams license cost is $7 per user per month.
"That will be a tough hill to climb for a lot of their customers," Lazar said.
Interacting in a virtual reality
Microsoft adds AI tools
Meanwhile, Microsoft Mesh, the tech giant's virtual world for workplace collaboration, will be generally available to Teams Premium customers in January, according to the vendor.
Mesh lets users create immersive spaces, which include customizable avatars, 3D environments, seat assignments, spatial audio and audio zones, and interactive activities to further enhance working together in the digital world.
Mesh also includes a no-code editor for users to create an immersive event and a Mesh editor to create an immersive experience by choosing from a selection of immersive experiences and customizing them by adding images and videos.
Microsoft is also making Mesh's immersive spaces feature generally available to Teams customers in January.
"With immersive spaces, you can connect in new ways," Nadella said during the keynote.
Mary Reines is a news writer covering customer experience and unified communications for TechTarget Editorial. Before TechTarget, Reines was arts editor at the Marblehead Reporter.