Discover the Power of Microsoft 365 with Western I.T. Group's WIT 365 Package.
Elevate your business productivity with Western I.T. Group's exclusive WIT 365 package, offering seamless access to the comprehensive Microsoft 365 suite. Unveil a world of possibilities without the hassle of licensing fees; they're all covered under the WIT 365 package. This all-inclusive solution empowers your workforce with a suite of essential tools. These tools include Outlook, Word, Excel, PowerPoint, and OneNote, enabling effortless document creation whether you're at your desk or on the move.
By incorporating Microsoft 365's suite of applications, the WIT 365 package is designed to foster enhanced collaboration and streamlined workflows within your organization. Furthermore, with tools that seamlessly integrate and complement each other, such as Word and Excel, your employees can work cohesively and efficiently across various projects and tasks. Moreover, the cloud-based architecture ensures that productivity is never constrained by location. As a result, your team can maintain their efficiency no matter where their work takes them.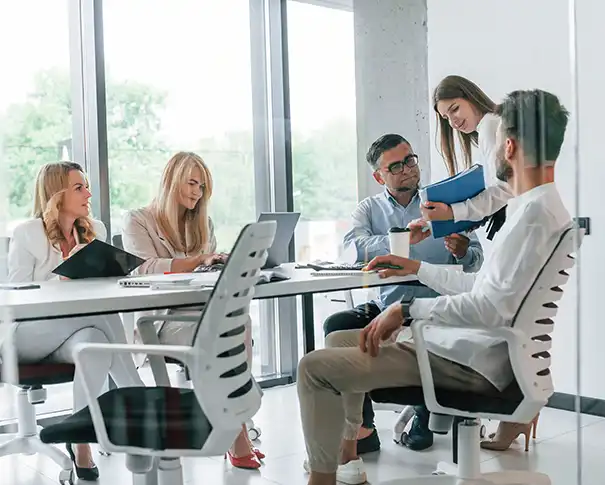 License Inclusion
Bid farewell to the complexity of licensing fees – the WIT 365 package covers all the licensing requirements for Microsoft 365, ensuring a smooth and hassle-free experience.
Comprehensive Suite
Unlock the potential of Microsoft 365's full suite, from the precision of Excel to the creativity of PowerPoint. With WIT 365, you have access to a complete range of applications that cater to every facet of your business needs.
Seamless Integration
Microsoft 365 applications in the WIT 365 package work together harmoniously, facilitating collaborative work processes and enabling your team to function as a cohesive unit.
Anytime, Anywhere Productivity
Thanks to the cloud-based infrastructure, your team can harness the capabilities of Microsoft 365 from any location, be it at the office, home, or even on the road.
Enhanced Collaboration
Foster teamwork and collaboration with tools like OneNote and Outlook, allowing your team to stay connected, share ideas, and manage projects effortlessly.
Effortless Document Creation
Create professional documents, presentations, and spreadsheets effortlessly with the intuitive interface of Microsoft 365 applications, ensuring polished outcomes every time.