In today's dynamic business landscape, communication is the cornerstone of success. For Canadian small businesses, having a reliable and efficient communication system is not just an option; it's a necessity. That's where Western IT Group's VoIP (Voice over Internet Protocol) service comes into play, offering a wealth of benefits that can catapult your business to new heights.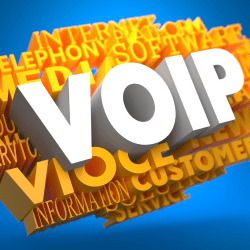 VoIP Beyond the Basics
At Western IT Group, we believe that VoIP is more than just making phone calls; it's a powerful tool that can transform the way you do business. Here's why our VoIP service is the perfect choice for Canadian small businesses:
1. Advanced Features
Our VoIP service goes beyond traditional voice communication. With Western IT Group, you can harness advanced features such as auto attendant services, video conferencing capabilities, call routing, anonymous call rejection, voicemail to email forwarding, and so much more. These features empower your business to communicate efficiently and professionally.
2. Seamless Integration
We understand that your business operates on multiple fronts. That's why our VoIP service seamlessly integrates with your existing infrastructure. Whether it's hosted PBX services, desk phone unit configuration, SIP trunking, or office phone conversion, we've got you covered. We ensure that your transition to VoIP is smooth and hassle-free.
3. Expert Tech Support
At Western IT Group, we're not just your VoIP provider; we're your partner in success. Our dedicated technical support team is here to assist you every step of the way. You can count on us for quick response times, straightforward customer support processes, and Service Level Agreements (SLAs) that ensure you receive the support you need when you need it.
4. Cost-Efficiency
We understand the budget constraints of small businesses. That's why our VoIP service is not only feature-packed but also cost-effective. We offer products and services based on economies of scale, tiered service support levels tailored to your needs, and dedicated sales representatives who provide customizable services. With Western IT Group, you get the best value for your investment.
5. Security First
Ensuring the security of our clients' communications is our top priority. So, Our VoIP service is equipped with multiple layers of security including encrypted calls, flexible SIP trunking capabilities, regular security checks, antivirus updates, and call log reviews. Therefore At Western IT Group, we take every measure possible to protect your business and provide you with peace of mind.
Elevate Your Business Today
In conclusion, Western IT Group's VoIP service is not just a communication tool; it's a game-changer for Canadian small businesses. With advanced features, seamless integration, expert tech support, cost-efficiency, and top-notch security, our VoIP service empowers your business to thrive in today's competitive landscape.
Don't settle for outdated communication systems. Elevate your business communication with Western IT Group's VoIP service. Contact us today to learn more about how our VoIP service can unlock success for your Canadian small business. Take the first step towards a brighter future with Western IT Group. Your success is our priority.