Cloud Data Backups: Your Data's Guardian in the Cloud.
In the digital age, data is the cornerstone of business operations. But with evolving cyber threats, hardware failures, and unexpected disasters, ensuring the safety and recoverability of your data is a paramount concern. Enter Western I.T. Group's Cloud Data Backups – a comprehensive and worry-free solution that protects your data, no matter the circumstances.
Peace of Mind in the Cloud
Imagine having the peace of mind that your critical business data is securely stored, easily recoverable, and always available. With our Cloud Data Backups, that peace of mind becomes a reality. Our solution eliminates the need for costly additional equipment; instead, it leverages the power of the cloud to safeguard your valuable assets.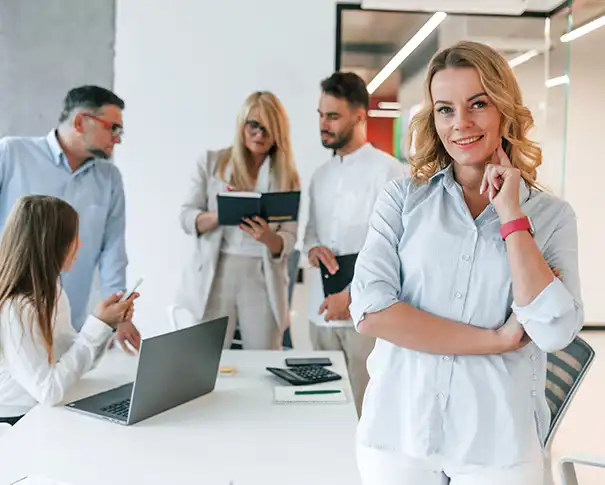 Tailored to Your Business Environment
At Western I.T. Group, we understand that every business environment is unique. Our team of technical experts collaborates closely with you to create a tailored backup solution that seamlessly integrates with your existing infrastructure. Whether you're a small business or a large enterprise, our solution adapts to fit your data protection needs.
From Management to Recovery, We've Got You Covered
Our support doesn't end with backup. Our experts are skilled in managing, recovering, and restoring your backup, regardless of your physical location. Whether you're in the office or on the go, your data remains protected and accessible, ensuring minimal disruptions in case of data loss.
Set It and Forget It: Automated Backups
Gone are the days of manual data backups that rely on constant vigilance. Our Cloud Data Backups solution features a 100% automated process. Once set up, it runs seamlessly in the background, capturing your data at regular intervals without requiring your intervention. It's as simple as setting it up and forgetting about it – until you need it, that is.
Elevate Your Data Protection Strategy
In today's fast-paced business landscape, data loss is not an option. Elevate your data protection strategy with Western I.T. Group's Cloud Data Backups. Experience the ease of automated backups, the reliability of cloud storage, and the assurance that your business can weather any storm – digital or otherwise.
Contact Us Today to Secure Your Data's Future.
Don't leave your data's fate to chance. Reach out to us today to explore how our Cloud Data Backups can fortify your business's data security and recovery capabilities. With Western I.T. Group by your side, you're not just protecting data; you're safeguarding your business's future.
Frequently Asked Questions
Here are some questions that people often ask about our services. If you can't find an answer to your question just Send Us A Message and we'd be happy to answer it.
What are Cloud Data Backups?
Cloud Data Backups refer to the practice of securely storing business data in the cloud to ensure its protection and recoverability in case of data loss, cyberattacks, or disasters.
How do Cloud Data Backups work?
Cloud Data Backups involve automatically and regularly capturing data and sending it to cloud storage servers. This ensures that the most up-to-date version of the data is available for recovery if needed.
Why are Cloud Data Backups important for businesses?
Cloud Data Backups are crucial because they provide an off-site copy of data, protecting against data loss due to hardware failures, cyber threats, and disasters. They ensure that businesses can recover quickly and maintain operational continuity.
How does automated backup benefit businesses?
Automated backups eliminate the need for manual intervention, ensuring that data is captured and stored regularly without the risk of human error. This guarantees that the most recent data is always available for recovery.
Can Cloud Data Backups be tailored to specific business needs?
Yes, Cloud Data Backups can be tailored to fit the specific data protection needs of each business. Solutions can be designed based on factors like data volume, frequency of backups, and recovery time objectives.