Unleash the Power of Unlimited IT Support with WIT 365!
In the realm of modern business, the seamless operation of technology is the cornerstone of success. Introducing WIT 365, a revolutionary solution from Western I.T. Group that takes the worry out of IT issues and empowers your business with unlimited, around-the-clock IT support. With WIT 365, your business can operate with unparalleled efficiency and confidence.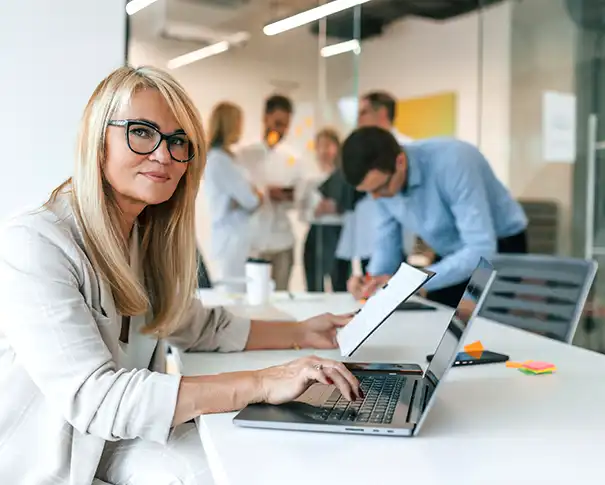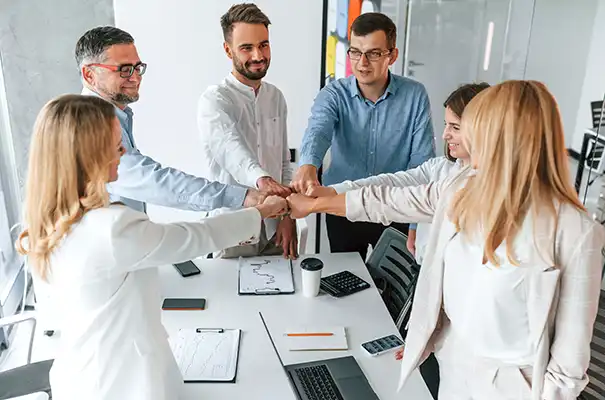 Beyond Support: A Comprehensive Solution
WIT 365 isn't just about solving problems when they arise; it's about providing a comprehensive solution that transforms the way you manage your business's technology. With our official Microsoft partnership and 24/7 support, you'll experience:
Unlimited 24/7 IT Support: Enjoy peace of mind knowing that help is available anytime you need it.
On-Site Services When Necessary: Some situations require hands-on assistance, and we're here to provide it promptly.
Optimized Microsoft 365 Experience: Leverage the expertise of our Microsoft-certified professionals for a seamless integration.
Constant Access to Experts: Benefit from continuous access to our team of experts, ensuring that your technology is always optimized
Unlimited Support, Unmatched Efficiency
Imagine a world where IT issues are no longer a hindrance to your business's progress. With WIT 365, this dream becomes reality. Our comprehensive IT support services ensure that your team can work uninterrupted, irrespective of the time or day. Whether it's the middle of the night or during peak business hours, our experts are at your service, ready to resolve any technical challenges you face.
24/7 Access to Expertise
WIT 365 isn't just about fixing problems; it's about providing consistent access to a team of knowledgeable experts. As an official Microsoft partner, we bring an unparalleled level of expertise to the table. Your business gains the advantage of having experienced professionals who understand the intricacies of Microsoft 365, ensuring you have the best possible experience with this ground-breaking technology.
Seamless Integration of Trailblazing Technology
Adopting new technology can be daunting, but with WIT 365, it's seamless. We guide your team in integrating Microsoft 365 into their everyday work routines, ensuring that every member of your company harnesses the full potential of this powerful suite. Say goodbye to technology-related bottlenecks and hello to a more productive and collaborative work environment.
Ready to Elevate Your IT Landscape?
Contact Western I.T. Group today to discover how WIT 365 can transform your business. Let us help you navigate the world of technology so you can focus on what truly matters: the success of your business.
Frequently Asked Questions
Here are some questions that people often ask about our services. If you can't find an answer to your question just Send Us A Message and we'd be happy to answer it.
What is WIT 365?
WIT 365 is a comprehensive IT support solution offered by Western I.T. Group. It provides unlimited 24/7 IT support, expert assistance for Microsoft 365, and on-site services when needed.
How does WIT 365 enhance the Microsoft 365 experience?
WIT 365 ensures that your transition to Microsoft 365 is seamless and optimized. Our experts provide guidance, assistance, and expertise to enable your team to fully utilize the capabilities of Microsoft 365.
What are the benefits of 24/7 IT support?
With 24/7 IT support, your business gains the advantage of having experts available at any time to resolve issues promptly, ensuring uninterrupted operations.
How does WIT 365 empower my team?
WIT 365 not only solves problems but also empowers your team to seamlessly integrate technology into their daily routines. This results in increased productivity, collaboration, and efficiency.
Is WIT 365 suitable for businesses of all sizes?
Yes, WIT 365 caters to businesses of all sizes. Whether you're a start-up, SME, or enterprise, the unlimited support, expert guidance, and comprehensive solutions are designed to meet your IT needs.