Managed It Service. Do you worry about technology issues and can't sleep at night? In today's digital world, having dependable IT support is not just a luxury, it is important for your business in London, Ontario. This is where WIT Support from Western IT Group comes in to help. With a team of skilled technicians and a wide range of services, you can say goodbye to IT problems and focus on what really matters – growing your business.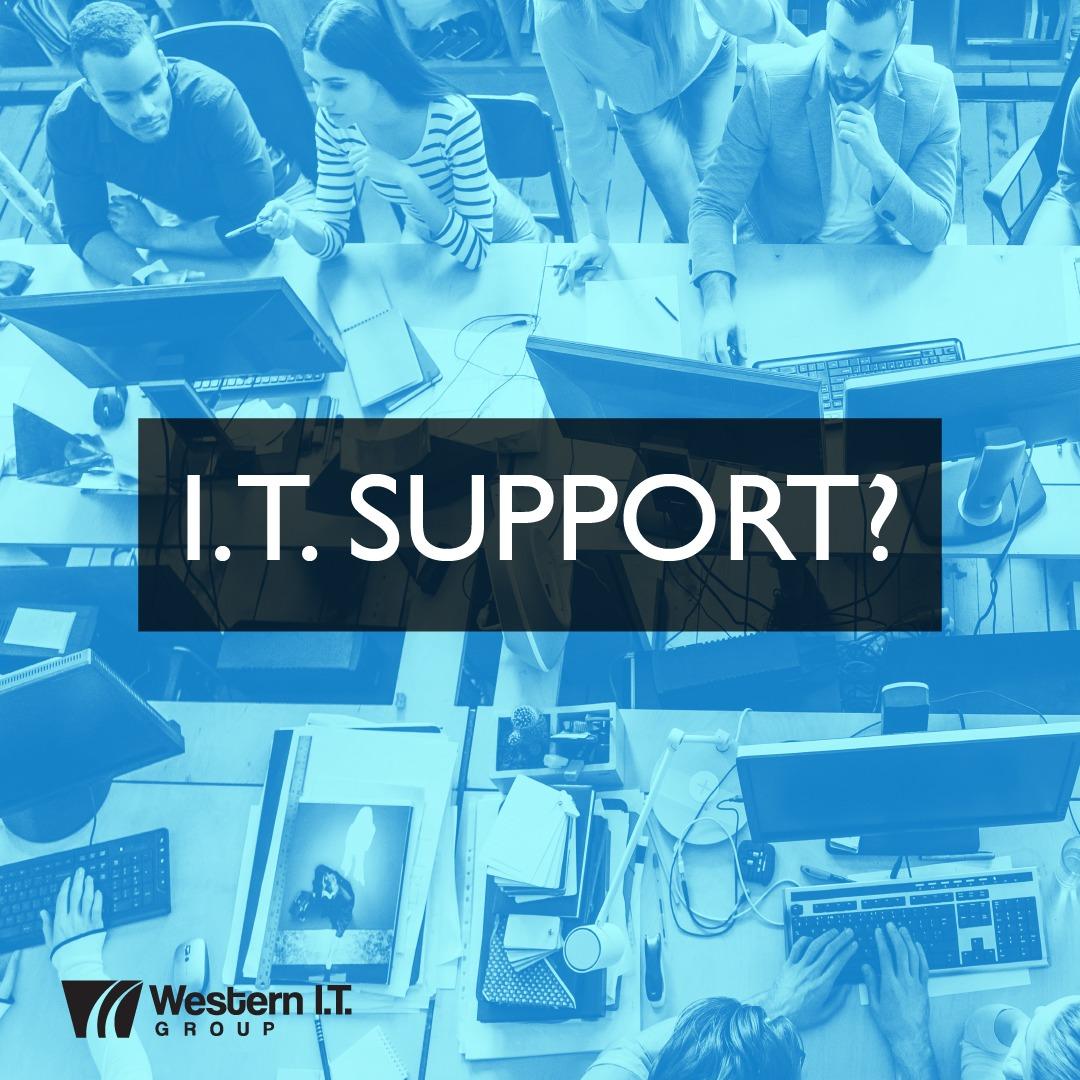 Expert IT Technical Help
Our promise to offer excellent IT technical support is rock solid. We know that technical issues can cause a lot of trouble, so our team of experts is available 24/7. No need to worry about waiting too long for help. Our devoted technical support staff is here to quickly fix any technical problems or questions so that your business runs without any interruption.
Reporting & Updates
Staying informed about your business's IT status is crucial. We go the extra mile by meticulously monitoring your servers for vulnerabilities, and outdated patches, and conducting system cleanups. At the end of each month, you'll receive a detailed report of all server-related activities. We proactively implement critical updates and assess future security needs to keep your IT infrastructure robust and secure.
Outstanding Assistance, Starting from $60 per month
Affordability meets exceptional service with our WIT Support packages. For as low as $60 per month, you gain access to a wealth of benefits, including unlimited Tier 1 Help Desk Support and Tier 3 Remote Support from 8:30 a.m. to 5:00 p.m. But that's not all; our packages also include end-point/antivirus solutions, cloud backup, and robust cyber-attack remediation. Your business deserves the best, and we make it accessible to you.
What is Covered by WIT Support?
When you opt for WIT Support, you unlock a treasure trove of covered services to fortify your IT infrastructure.
Hardware Issues? We've Got You Covered
Facing hardware problems? Whether it's your PCs, network equipment, servers, or other hardware components, our team is here to assist you. In case the hardware is beyond repair, we can swiftly order replacement hardware, minimizing downtime. Please note that the cost of hardware is not included in the support.
Unlimited Assistance at Your Fingertips
Don't let IT issues slow you down. We're just a call or click away. You and your employees can contact us anytime you need technical assistance. Our streamlined approach, encapsulated in one convenient monthly bill, not only saves you time but also ensures that you have the support you need when you need it.
Effortless Password Reset
Forgot your password? It happens to the best of us. While we don't store your passwords, we can efficiently reset them for you. No more struggling with multiple attempts—we ensure a smooth and hassle-free process.
Protection and Backup
Data is the lifeblood of modern businesses, and protecting it is paramount. With our Support packages, you'll enjoy integrated data protection. This includes data backup, cloud prevention, and more. Your company's critical information will be safeguarded, come what may.
Flexible Service to Suit Your Needs
At Western I.T. Group, we recognize that businesses operate on different schedules. That's why we offer flexible service hours to meet your needs. Our basic packages cover you from 8:30 a.m. to 5:00 p.m. Additionally, we provide after-hours packages at competitive rates for those working beyond regular hours. If your IT needs are at a fundamental level, our WIT Help service is tailored to assist you. And if you already have an IT department, our WIT Assist service can complement your team by addressing higher-level IT concerns.
Elevate Your IT Support, Elevate Your Business
Your business's success is intrinsically linked to the quality of your IT support. Elevate your IT support experience with Western IT Group's WIT Support, and in turn, elevate your business. Contact us today to embark on a journey of unmatched assistance that enhances your business's productivity and fortifies its security.
Don't leave your IT support to chance. Contact Western I.T. Group today and transform your business's IT landscape with WIT Support. Let us pave the way for your business's success by providing the IT support it truly deserves.
Looking for IT support in London Ontario, Contact Western IT Group today:
Elevate your business with WIT Support—your trusted IT partner in London, Ontario and beyond. Content Subject to Additional Scrutiny