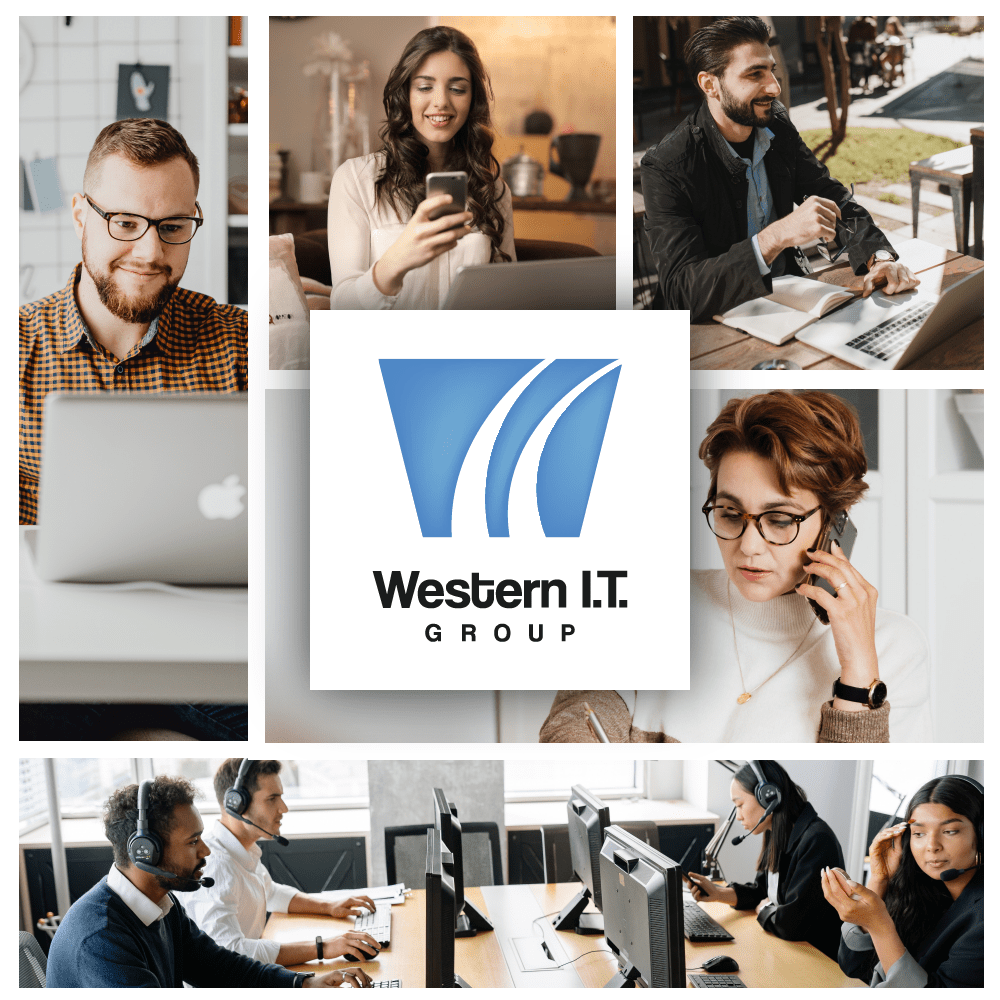 In today's fast-paced business landscape, having a robust IT infrastructure is no longer just a competitive advantage; it's a fundamental necessity. Western I.T. Group recognizes this need and presents WIT 365, a comprehensive solution designed to empower businesses with cutting-edge technology and unparalleled support.
WIT 365 isn't merely a service package; it's a transformative approach to managing your IT requirements. This all-inclusive solution addresses everything from resolving common technical issues to enhancing communication through cloud-based phone services. It's a complete IT makeover that empowers your business to thrive.
Unparalleled IT Excellence
At Western I.T. Group, we understand that a well-managed IT infrastructure is the backbone of efficient business operations. With WIT 365, you gain access to a range of essential services, starting at just $150 per month. These services include:
Microsoft 365 is a productivity suite designed for businesses. It provides comprehensive access to essential tools like Outlook, Word, Excel, PowerPoint, and OneNote. This suite allows you to work together, create and communicate easily, whether you're in the office or on the go. The package includes the licensing fees, so you don't need to worry about any extra costs.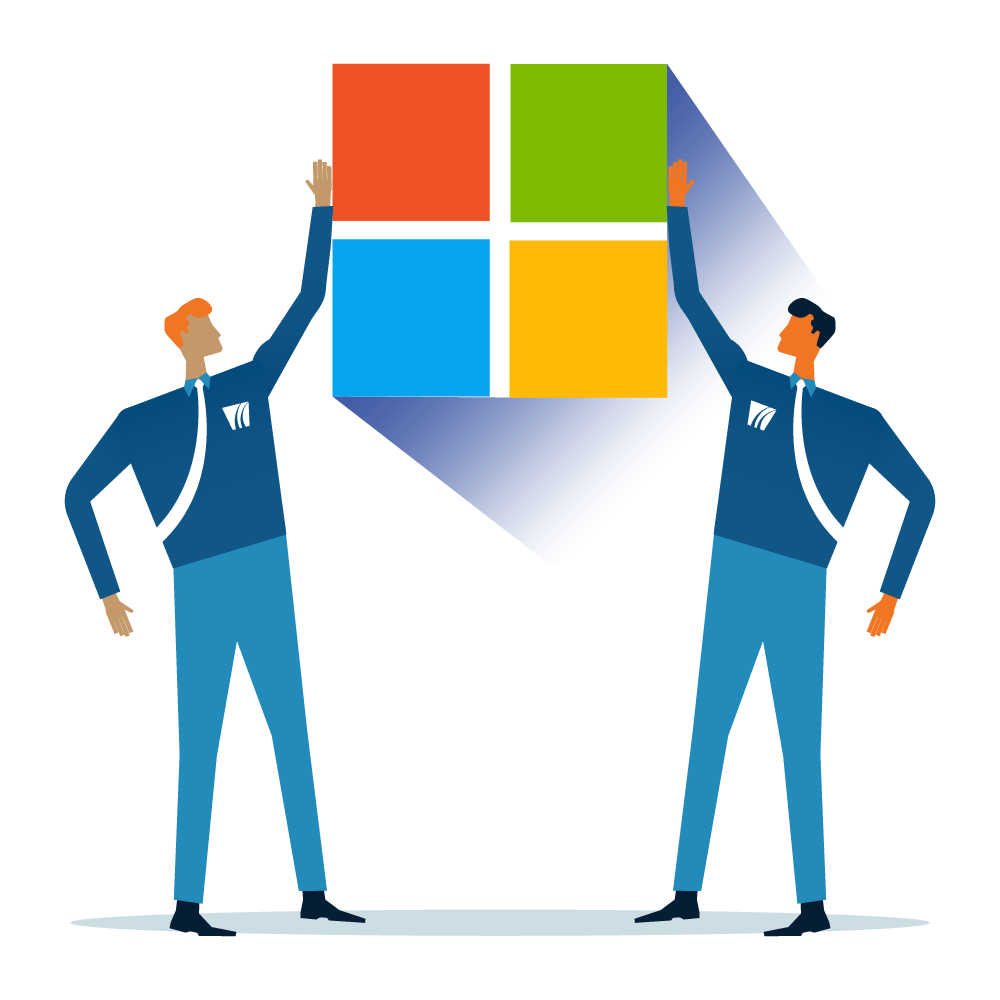 2. Efficient Cloud Phone Services – WIT Comm
Stay connected effortlessly and improve communication with WIT Comm – our advanced cloud-based phone service. This innovative Voice over Internet Protocol (VoIP) solution allows you to make internet-based calls, transforming conventional phone systems. WIT Comm not only connects you with ease but also expands your business, leading to significant cost savings. We take care of administrative tasks, system upgrades, and other responsibilities, freeing up your time for more strategic initiatives.
3. Unlimited IT Support
Bid farewell to IT concerns with our comprehensive support services. WIT 365 guarantees unlimited round-the-clock IT support, including the option for on-site assistance when needed. Our dedicated team of experts ensures a seamless Microsoft 365 experience. As a Microsoft partner, we grant you access to knowledgeable professionals who can adeptly navigate any technical challenge.
In today's digital landscape, security is non-negotiable. WIT 365 includes advanced Antivirus and Malware Protection, a vital component of the package. Say goodbye to worries about malware, ransomware, and malicious software; with WIT 365, your business enjoys robust protection against potential threats.
5. Managed Business Continuity
Effective communication is crucial for success in the business world. Managed Business Continuity is a service that can help organizations proactively manage potential threats or disruptions. This service allows businesses to take anticipatory measures, ensuring seamless operations even during a crisis with minimal downtime. This facilitates the ease of service continuity, resulting in positive outcomes. In this article, we will delve deeper into what distinguishes this service and how it can benefit your business.
6. Centralized Collaboration
Today, businesses need to work together and communicate effectively. Centralized Collaboration, a key feature of WIT 365, makes this possible. It connects employees and simplifies business operations, no matter where they are located. This helps businesses run more efficiently.
Frequently Asked Questions
What is WIT 365? WIT 365 is a comprehensive, fully managed IT solution offered by Western I.T. Group, combining licensed software, advanced technical support, and cloud phone services.
Is WIT 365 suitable for small businesses? Absolutely! WIT 365 caters to businesses of all sizes, providing the necessary tools and support for growth.
Can I customize WIT 365 according to my business needs? Yes, customization is possible. Contact our experts to tailor the WIT 365 package to your specific requirements.
How does WIT 365 enhance my business operations? WIT 365 enhances your business with advanced technology, streamlined communication, expert support, and access to the powerful Microsoft 365 suite, resulting in increased productivity, improved efficiency, and seamless growth.
What sets Western I.T. Group's expertise apart? With a history of providing IT solutions in Ontario, Western I.T. Group boasts a team of Microsoft-certified professionals dedicated to maximizing your business's technological potential.
Discover the transformative power of WIT 365 today and take your business to new heights. Don't miss out on the opportunity to boost productivity, enhance communication, and secure your business with a trusted partner. Join Western I.T. Group's growing community of satisfied clients and revolutionize your business's IT landscape.