Managed IT Services & Support
We pride ourselves on getting to know you and your business inside out. This enables us to craft the most effective managed IT solution and offer unparalleled IT support services in Ontario, tailored specifically to meet your company's unique requirements.
Browse our WIT Services
We Are Western I.T. Group
If you're looking for comprehensive IT services and top-tier business Tech support in Ontario, look no further than Western I.T. Group.
For over 19 years, we've been providing reliable and effective managed IT services to businesses throughout Southwestern Ontario.

Our commitment to excellence and customer satisfaction has made us a trusted IT service provider for businesses of all sizes.

Rely on us for all your IT needs and experience the peace of mind that comes with working with a reliable and dedicated partner.
What We Do & How We Do It
Managed IT Services
We specialize in managed IT services, including unlimited IT support, VoIP services, data protection, and a wide range of other tech-related managed services. We aim to make technology work for you, providing the right tools and support to enhance your productivity and efficiency.
Tailored Solutions for Every Business
From small businesses with five users to larger companies with hundreds of desks, we understand that each business is unique. That's why we offer a variety of managed IT packages that are right for any company. Our tailored solutions ensure you get exactly what you need to thrive in today's fast-paced digital world.
Trusted Partnerships
Over the years, we have collaborated with companies from various industries across Ontario. Our track record of successful partnerships has enabled us to gain insights into different business sectors, allowing us to deliver specialized solutions that cater to your industry-specific needs.
Our Vision
We believe in empowering businesses through technology. Our vision is to be the leading provider of managed IT services in the region, assisting companies in maximizing their potential and achieving growth through seamless and efficient IT solutions.
Our Mission
Our mission is to create lasting connections with our customers by tailoring IT solutions that meet their unique business needs. We strive to be the go-to partner for all things IT, offering exceptional support, cutting-edge technologies, and personalized services that contribute to the success of our clients.
Our Expertise
At Western I.T. Group, we take pride in our state-of-the-art fiber optic facility and our team of experts. With their vast expertise in various IT domains, they are always ready to assist you with any tech-related challenges you may face.
Get Started with WIT Services
Our technical support staff can assist your employees with unlimited IT Support Services. A variety of packages available to suit your needs.
All WIT Support Packages
One package, one bill, one fully managed IT solution that encompasses all your company's needs.
Our in-house programmers enable us to deliver highly scalable and flexible programming and software design tailored to your company's desires.
More About WIT Construct »
Improve your online assets with data-driven, creatively designed digital marketing strategies and content. Check WIT Studio
Let Us Elevate Your Business!
At Western I.T. Group, we are dedicated to developing and implementing technical solutions that help businesses become more efficient, agile, and competitive. Let us handle your IT challenges so you can focus on what you do best – growing your business.
Contact us today to learn how we can empower your business through technology. We look forward to partnering with you on your journey to success!
We strive to work with the best.
Here are some of the world-class companies that support our business.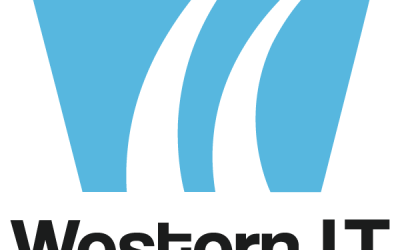 In today's increasingly digital world, small businesses rely heavily on their IT infrastructure for daily operations. However, the misconception that building IT resilience requires a substantial budget often leaves many small business owners hesitant to invest in...