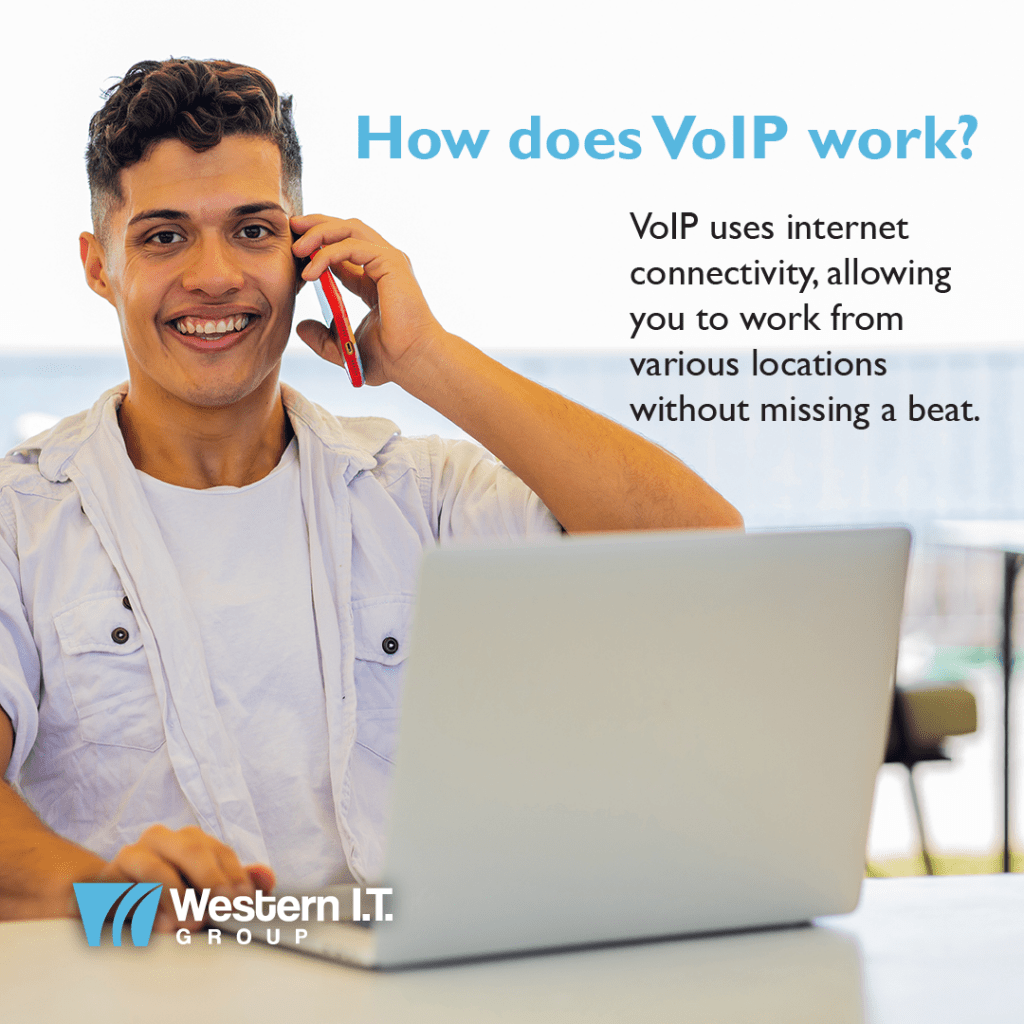 VoIP (Voice over Internet Protocol) offers a wide range of benefits that make it an attractive communication solution for businesses of all sizes. Let's delve deeper into these advantages:
In the dynamic landscape of modern business, the emergence of VoIP (Voice over Internet Protocol) technology has ushered in a paradigm shift. This innovative approach brings forth a host of advantages that warrant a closer look:
Cutting Costs while Boosting Connectivity
With the advent of Voice over Internet Protocol (VoIP), communication has undergone a significant transformation. By eliminating the need for traditional phone lines, VoIP allows for a substantial reduction in call charges. This feature is particularly beneficial for businesses that operate across multiple geographic locations, providing them with a cost-effective and efficient alternative to traditional phone systems.
Voice over Internet Protocol (VoIP) is a communication technology that uses the Internet to make phone calls, video calls, and send messages. It allows users to communicate through various internet-connected devices such as laptops, smartphones, and tablets. This technology makes it possible for businesses operating with remote teams or distributed work setups to connect with their colleagues or clients from anywhere in the world, at any time. This level of flexibility helps teams stay connected and work together seamlessly, regardless of their physical location.
Embracing a Tapestry of Rich Features
Beyond traditional phone systems, VoIP introduces a world of advanced features. Video conferencing, real-time messaging, and integration with other essential tools – all converge to elevate communication and collaboration to new heights.
Scaling Effortlessly, Unifying Seamlessly
VoIP technology has made communication easier and more flexible than ever before. It's capable of serving businesses of all sizes, from small startups to large corporations. Unified Communication is a great example of how VoIP can simplify things, by bringing together different communication tools into one easy-to-use interface.
Global Expansion Through Virtual Numbers
Venturing into new territories becomes simplified with VoIP. Virtual phone numbers allow businesses to establish a local presence without the need for physical offices, facilitating a broader global reach.
A Symphony of Quality and Reliability
I'm pleased to share that the voice quality in VoIP has vastly improved over time. Nowadays, it offers a dependable and crystal-clear sound that rivals traditional landline calls. Nevertheless, it's essential to keep in mind that a steady internet connection is necessary to ensure optimal performance. Let's explore the benefits of VoIP and how it can enhance your communication experience.
Simplicity in Setup and Management
Setting up and managing a VoIP phone system is easy and simple. You don't need to know a lot of technical stuff because most providers have easy-to-use websites that you can use. With these tools, you can get started quickly and have your phone system up and running in no time.
Integration Unleashed, Customer Service Enhanced
A unique facet of VoIP lies in its seamless integration with other business tools, such as CRM software. This harmonious blend ensures real-time access to customer information, amplifying the customer service experience.
Predictability in Costs, Clarity in Budgeting
Contrary to the unpredictability of traditional phone bills, VoIP employs subscription-based models with fixed monthly costs. This financial predictability simplifies budgeting for businesses of all sizes.
A Green Footprint for a Digital Age
VoIP's environment-friendly stance reduces the need for physical phone lines and associated hardware, marking a step towards electronic waste reduction.
Bridging Continents with Global Reach
Breaking down international communication barriers, VoIP allows businesses to connect globally without the weight of exorbitant international call charges.
Insights Unveiled Through VoIP Analytics
VoIP systems can help you get meaningful insights about your calls. You can find out how many calls you get, how long they last, and when you get the most calls. This information can help you improve your communication strategy and make sure you don't miss important calls.
Ensuring Continuity through Disaster Recovery
In the face of unforeseen disruptions, VoIP systems come prepared with disaster recovery features that redirect calls to backup locations, ensuring uninterrupted communication.
Pioneering Effective Communication through VoIP
Voice over Internet Protocol (VoIP) phone services have changed the way we communicate digitally. They offer a flexible and cost-effective way to connect with clients globally and integrate with other systems. Businesses of all sizes prefer VoIP services due to their numerous benefits.
Notwithstanding anything to the contrary in the Master Service Agreement or any other document entered into between You and Western IT Group Inc., Western IT Group Inc., and its third-party suppliers, licensors, and vendors, as well as their respective officers, directors, employees, or agents, will have no liability whatsoever in the event that You or Your User has any issue regarding a 911 call or with the 911 Service. You acknowledge and agree that the limitation of Western IT Group Inc. and its third-party suppliers' liability is a material term of the VoIP Service and the 911 Service and that it would not otherwise enter into these 911 Terms without this limitation.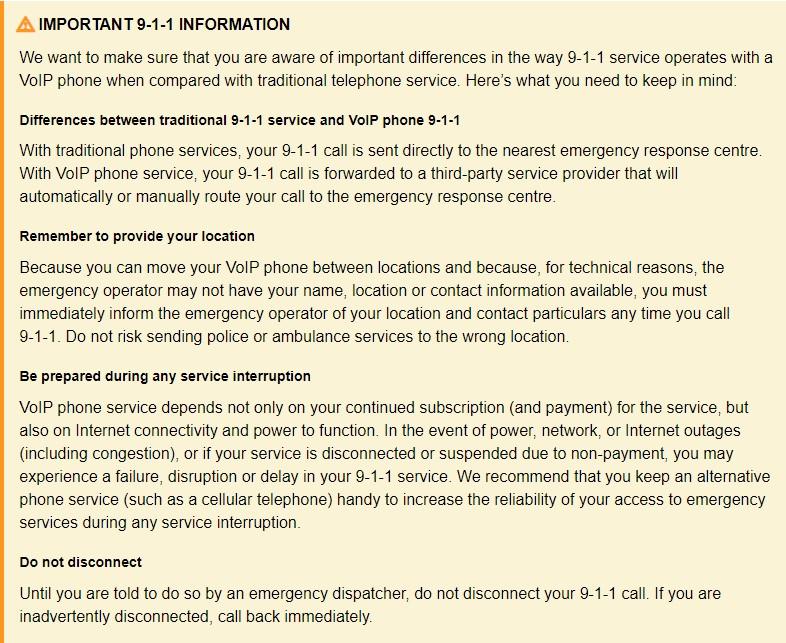 IMPORTANT 9-1-1 INFORMATION
We want to ensure you understand how 9-1-1 service operates differently with VoIP phones compared to traditional telephone service.:
Differences between traditional 9-1-1 service and VoIP phone 9-1-1
Remember to provide your location.
We should always be ready for any service interruption. Do not disconnect.